The goal of PBEA-PLC is to provide support for improved teaching and learning and the implementation of PBEA e-learning modules. Resources to help improve teaching and learning in your classroom can be found throughout the website. The goal of the monthly newsletter is to share important PBEA and PLC updates as well as share new resources available on the website.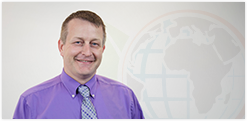 Mike Retallick
Professor and Chair,
Iowa State University (ISU)
Phone: (515) 294-4810
Office:
201 Curtiss 513 Farm House Lane Ames, IA 50011
Contact the PLC team (pbeaplc@iastate.edu) if you are interested in our services or would like to include our work and staff in any funding opportunities.